Dimensions
Minimum width: 60cm; Maximum width: 185cm
Minimum height: 60cm; Maximum height: 300cm
Regular price
Rs. 170.00
/sq. ft
Regular price
Sale price
Rs. 170.00
Unit price
per
Sale
Sold out
View full details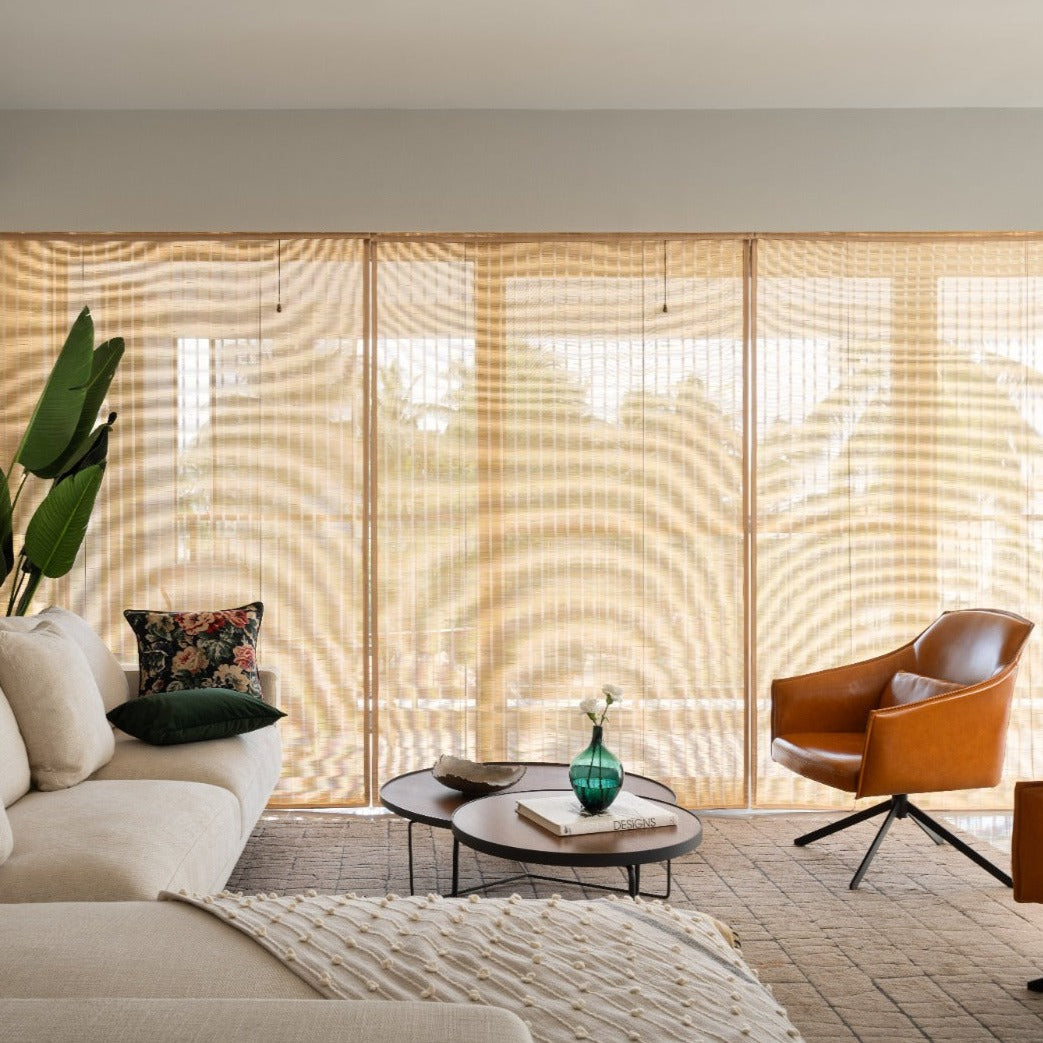 Features-
Eco-friendly: Our premium bamboo shades are made of quality bamboo wood, which is a renewable natural resource that can replenish within a few years. This makes it an eco-friendlier option than even wood.
Eliminates harsh rays of the sun: These bamboo shades are designed to eliminate the harsh light and heat of the sun and provide a cool shade to neutralize the warmth during the day.
Retains daylight and outdoor view: Our premium bamboo shades allow natural light to pass through and doesn't block the outdoor beauty. So, you can enjoy the natural light while admiring the view outside your window and have the best of both worlds.
Durable and low maintenance: These blinds are low maintenance and only require periodic operation of the mechanism and light dusting to keep them going for years. Made from quality bamboo, they are also durable.
Easy to install and use: Our instructions guide makes the installation very easy. It's as easy as mounting a picture frame.
Dimensions-
Minimum width: 60cm; Maximum width: 185cm
Minimum height: 60cm; Maximum height: 300cm